Stucco Failure Litigation Support
Are you considering litigation from a stucco problem?  Stucco Safe can help.  We can document failure using our inspection process.  We can also document the scope of repairs as well as document rotted and incorrectly installed items along the way.   When you are involved in litigation over a stucco issue you need an expert on your side.
Homeowner stucco litigation
Have you purchased a stucco clad home that was built within the last 10 years?  You may be a candidate for litigation.  Stucco Safe can document the failures in your stucco system.  We can also refer you to attorneys who are experts at getting results in stucco cases.What's Involved in a Stucco Inspection?
Contractor Stucco Litigation
Are you being threatened with litigation over a project?  Stucco Safe can confirm that there is actual damage.  Sometimes, inspectors who are less trained can falsely fail stucco systems.  Stucco Safe can double check that there is actually a problem.  We can support you throughout the process and be an expert on your side.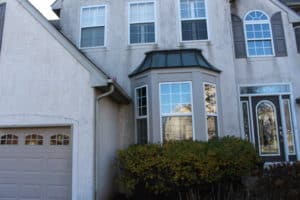 Home Buyer Stucco Litigation
Did you waive inspections only to discover there were obvious problems with the home.  Sometimes it is possible to make a claim against the seller of the home if there is reason to think that they knew of a major issue and did not disclose it.  Let Stucco Safe perform a thorough investigation to see if there is a major issue worth fighting over.Home