Stucco Inspection and Stucco Testing in Pa, NJ and DE
Stucco Safe inspectors are building envelope scientists. We use forensic testing methods to identify hidden stucco system failure. Our inspection and testing process locates the areas water can penetrate. Our testing plan is based on our protocol plus infrared scan. These areas are thoroughly tested and results are documented.
The owner Gabe Kesslick has been in the business of leak detection and repair since 2001. Stucco Safe was founded in 2015 to meet the needs of homeowners, buyers, and commercial property owners in understanding stucco issues. Gabe has the following certifications:
EDI (Exterior Design Institute) Level 2 Certified Stucco Inspector

EDI Certified Quality Control Supervisor

Moisture Free Warranty Corp Certified Inspector

BESI (Building Envelope Science Institute) Level 2 Certified Building Envelope Forensic Inspector

EDI Certified Adhered Stone Veneer Inspector

Certified Mold Investigator

Certified Mold Spore Microscopy
Stucco Inspection by Stucco Safe is the most advanced testing method available.  Our inspections are highly accurate due to our multi step process.  Stucco Safe inspectors are highly trained.  So the team at Stucco Safe only perform stucco inspections.  Therefore there is little our team has not seen.  The inspection process at Stucco Safe involves several steps. https://stuccosafe.com/whats-involved-i…tucco-inspection/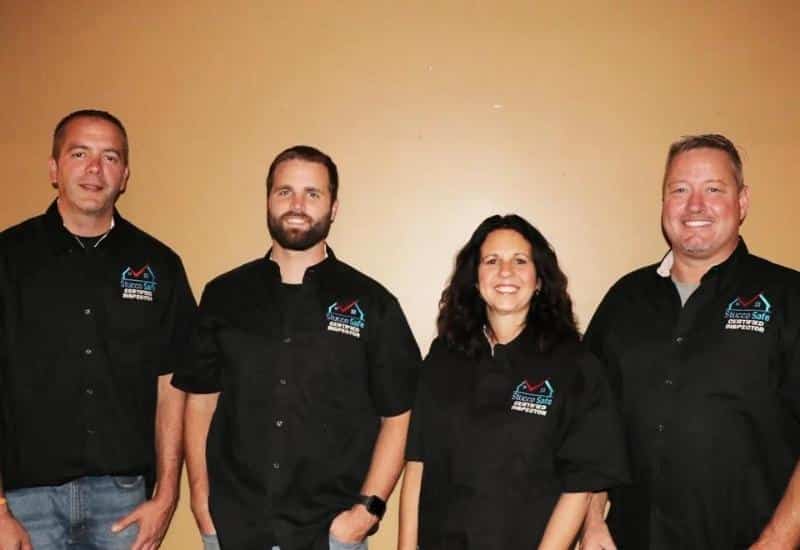 Each Stucco Safe team member is independently certified by one or more organizations.
If your home has a Stucco facade and has not had a stucco inspection in the last 2 years, you should consider getting a stucco inspection. If you are buying or selling a stucco home, an invasive stucco inspection is highly recommended to uncover any hidden problems.