Stucco Repair Near Me
In the world of home improvement and construction, one element that is frequently overlooked is the role of stucco, a versatile building material commonly used in many homes in the Philadelphia, New Jersey, and Delaware region. Traditional stucco is a mixture of lime, sand, and cement that forms a durable, weather-resistant exterior finish for homes. However, like any other exterior material, stucco is not immune to damage, and stucco repair is an important part of home maintenance in these areas.
The First Step
The first step towards effective stucco repair is to get a professional stucco inspection. Stucco Safe is equipped with the knowledge to detect not just visible stucco damage but also underlying issues such as water intrusion that could lead to further damage if left unattended.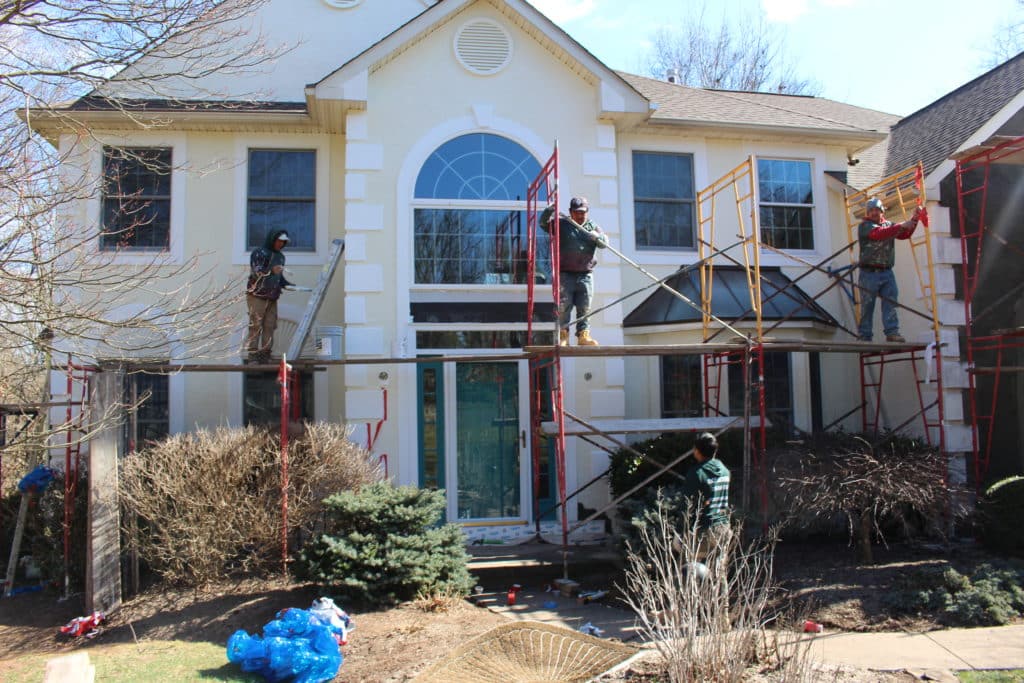 A visual inspection will involve a detailed look at the stucco house, including the roof, siding, windows, and any areas where water can potentially enter the property. An invasive inspection will be able to detect other issues within the stucco that are not visible to the naked eye, though invasive inspections are completed less commonly than visual inspections.
In a visual inspection, Stucco Safe will check for cracks, holes, and other signs of damaged stucco. This thorough check is essential to assess the full extent of stucco damage, so homeowners can get an accurate stucco repair cost estimate. Water damage, for example, can result in more comprehensive repairs needed, increasing the overall stucco repair cost. Click HERE to find out how often you need an inspection.
Upon completion of the inspection, the repair work can begin. Locally owned businesses in the Philadelphia, New Jersey, and Delaware area offer skilled professionals with expertise in various stucco repair techniques. These contractors can handle everything from minor cracks to major repair projects, ensuring the exterior of the home is returned to its original durability and style.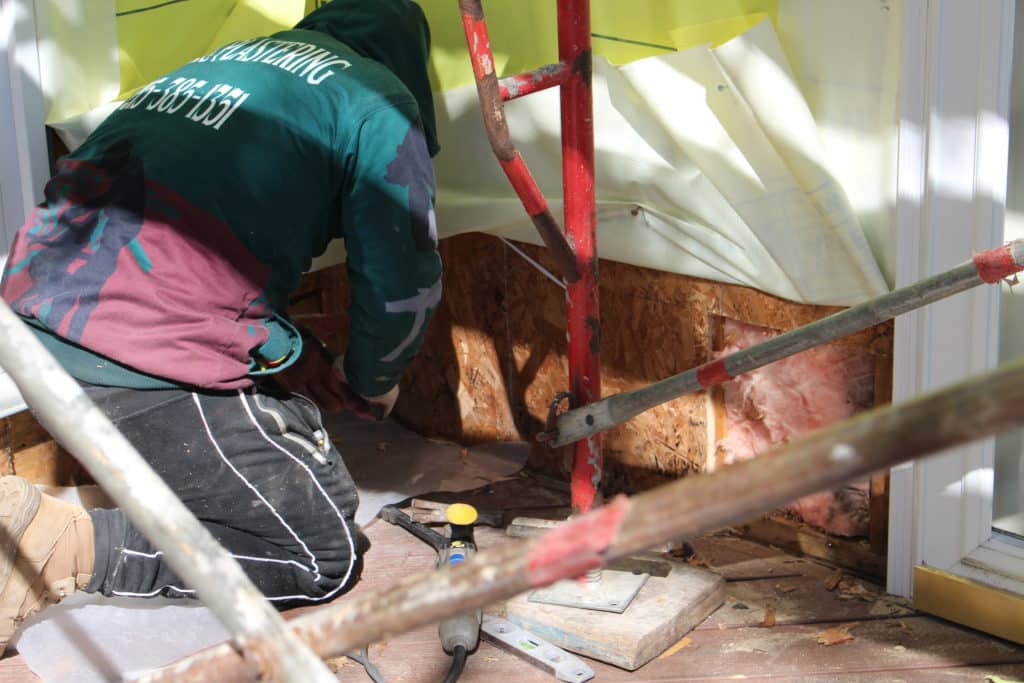 What is Involved in Stucco Repairs?
When it comes to stucco repairs, every job is unique. The type of repair needed depends on the extent of the stucco damage. For some homeowners, small cracks can be fixed with simple repairs. However, in other cases, a more complete repair may be needed, which could involve replacing the entire siding with fresh stucco.
 Traditional stucco is a durable material, and with proper repair, homeowners can expect their homes to stand up to most types of weather, including heavy rain, for years to come.
For the actual repair process, the contractors will first clean the damaged area. Then, depending on the extent of the damage, they may remove the damaged stucco entirely or just repair the cracks. The repaired areas are then painted to match the rest of the home, ensuring a seamless finish. This is where the importance of painting expertise comes into play. Skilled contractors have access to a wide range of paint options, ensuring that the repaired areas match the rest of the stucco exterior.
How to Find a Repair Service
When hiring a stucco repair service, it's crucial to conduct a thorough search and read reviews. This ensures that homeowners hire professional and reliable contractors who will complete the job with the quality and attention to detail it deserves.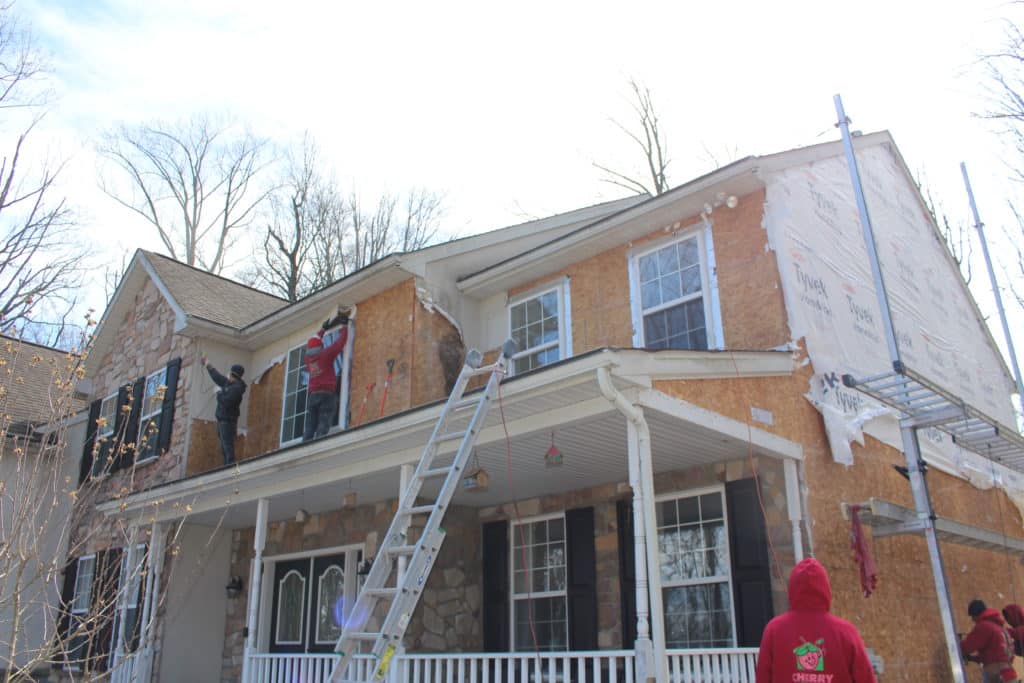 Locally owned and operated businesses in the Philadelphia, New Jersey, and Delaware region often come with positive reviews, giving homeowners peace of mind knowing they can trust the team they're hiring.
Is Stucco Repair Worth It?
The cost of stucco repair can vary significantly depending on the extent of the damage. However, investing in professional stucco repairs can save homeowners from more significant problems down the road. With the right repair work and regular maintenance, a stucco house can remain durable and beautiful for decades.
When it comes to stucco repair, don't settle for less. Your home is a reflection of your style and values, so make sure it looks its best and withstands the test of time. When it comes to stucco repair in the Philadelphia, New Jersey, and Delaware area, you can count on the region's skilled professionals and locally owned businesses to deliver a job well done.