When looking for a stucco inspector in Northern New Jersy
it's important to find a company who specializes in stucco inspections. Many companies offer stucco inspections as an add on to their services including home inspectors and contractors. Stucco Safe specializes in stucco inspections and provides the most accurate process available in the market today. How is the stucco safe process different?
Many homes in the North Jersey area require stucco inspectors.  This is because stucco systems installed over the last 30 years or so can tend to allow moisture to penetrate them.  This can cause wood rot and structural problems.  An accurate stucco inspection will include invasive stucco testing.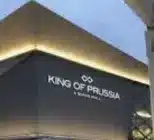 Get the best stucco inspector in Northern New Jersey
Stucco Safe has an outstanding reputation as a thorough and accurate stucco inspection service.  We take pride in our process which has many steps that are not included in a standard stucco inspection.  See more about our process here What's Involved in a Stucco Inspection?
Why do you need a stucco inspector?
Stucco repairs can be the most expensive problem that can happen to a home. When there is rotted wood behind a stucco system this requires extensive repair. Many times these repairs can cost over $100,000. Because of this , having a good stucco inspector is important. If a stucco inspection is performed incorrectly, major problems can be missed.
A Bad stucco inspection can cost you as well
Generally, inexperienced inspectors will tend to rely solely on raw meter readings to pass judgement on a property. Without follow up sampling, this can cause large projects to be done unnecessarily. Stucco Safe will perform core sampling to confirm that rot exists. This is important because certain conditions can cause a moisture meter to read high moisture incorrectly. Taking this extra step can offer huge saving in repair costs.
Stucco Inspectors can be fooled by non OSB substrates
Some other materials that can be behind the stucco system are:
Celotex
Polyisocyanurate
Medium Density Fiberboard
Homasote
Extruded Polystyrene
These materials do not provide the structural resistance that is expected from OSB.  Not identifying these kinds of materials can lead to a false positive inspection.  This is why core sampling is so important.  It allows the "stucco inspector" to identify exactly what is behind the stucco system.