Commercial Stucco Inspection
Commercial Stucco Inspection
Stucco Safe is trusted by architects and commercial building owners to perform commercial stucco and EIFS inspections.
We offer custom approaches specific to your end goals in our commercial stucco inspections.  Are you trying to decide if the EIFS system should be updated now?  Are you planning on acquiring a commercial property that has a stucco or EIFS cladding system?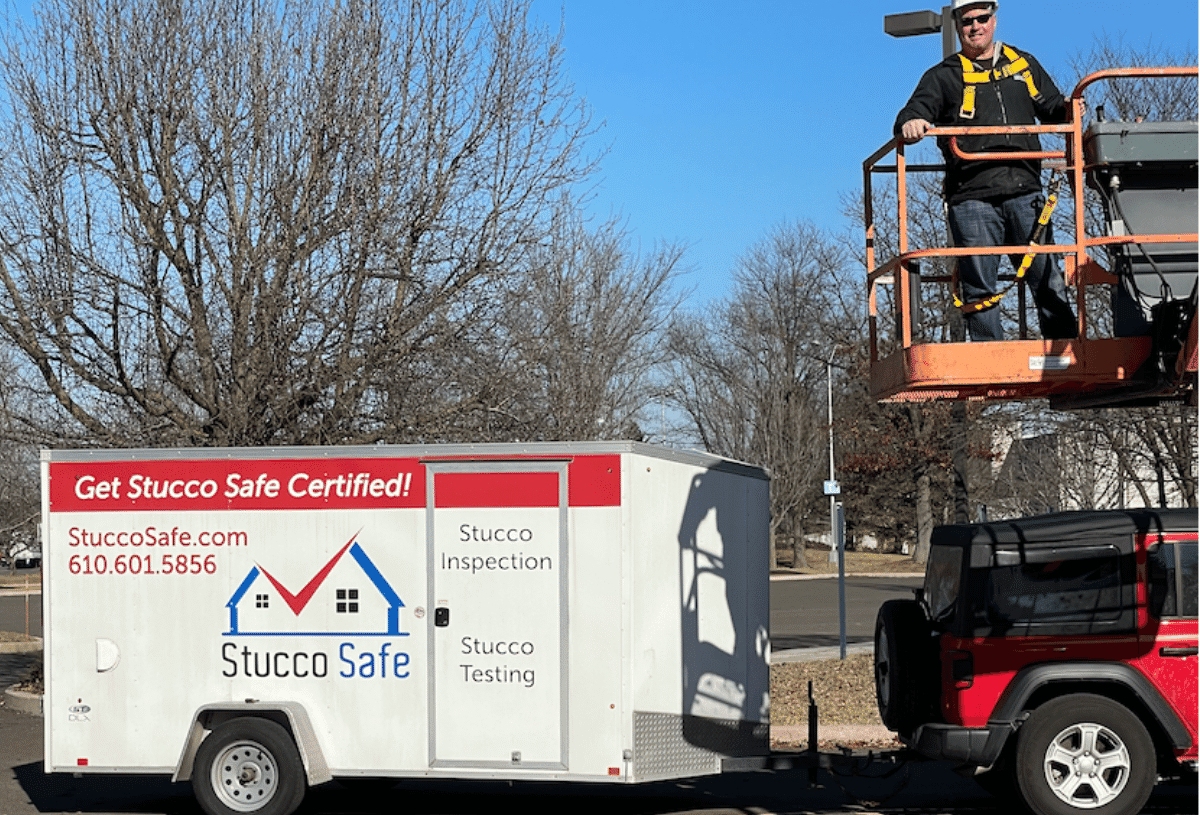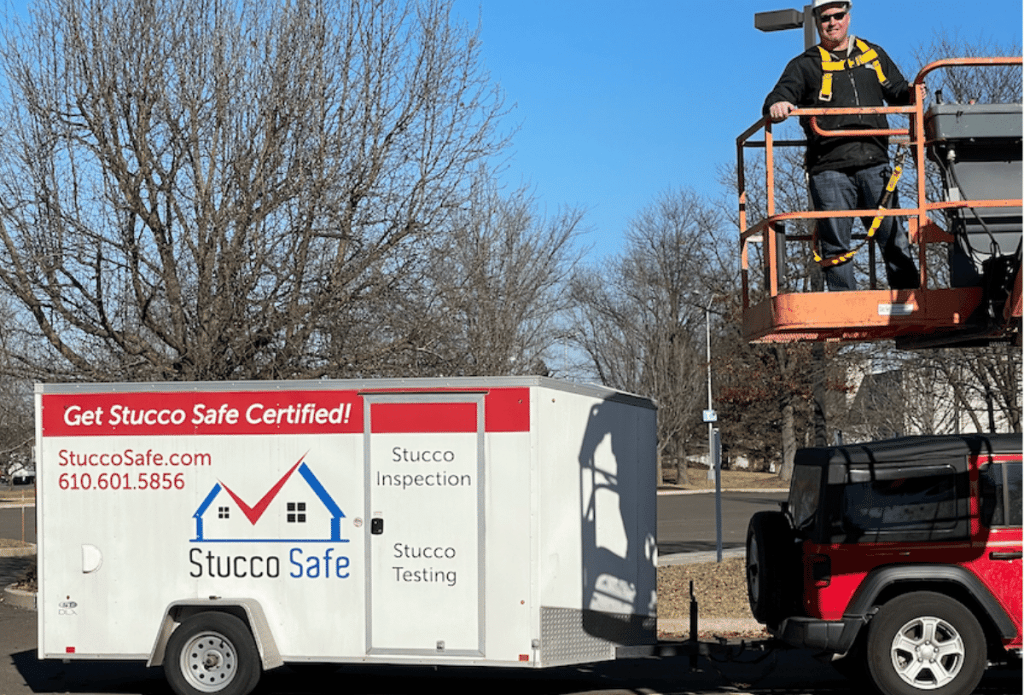 When choosing a company for your commercial stucco inspection choose a company with experience.  The team at Stucco Safe only performs inspections on stucco clad structures.  We understand the ways that moisture can become trapped within the structure and we seek out these locations with our custom inspection process.  Each project we perform follows a logical process to develop an invasive plan that is comprehensive.
Do you need a commercial stucco inspection for a multi tenant property?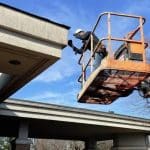 Stucco Safe can help navigate a thorough inspection for your multi tenant commercial or condo building.  Our process will identify the hidden defects within the stucco system.  We will moisture map the building, and this can provide a guide for stucco remediation should this become necessary.  Each unit receives a separate report detailing the test results for their individual unit.  This will help each owner understand the extent of necessary repairs on their respective property.  More info
Learn More
Want to learn more about a commercial stucco inspection?
Give us a call.  The owner will be happy to hear about your objectives, and design a stucco inspection scope that will meet your needs and your budget.  We can also help with litigation support in all phases. Commercial stucco inspection projects are handled directly by the owner and he gives free consultations and estimates.  Check out our process here:
What's Involved in a Stucco Inspection?
When do most of our clients get their commercial building inspected? The most common time our clients inspect is prior to major renovations. Stucco systems built over the last 30 years can leak. Therefore, getting an invasive inspection can help the architect decide whether to replace the stucco or not. Sometimes stucco systems can be kept leak free with proper maintenance.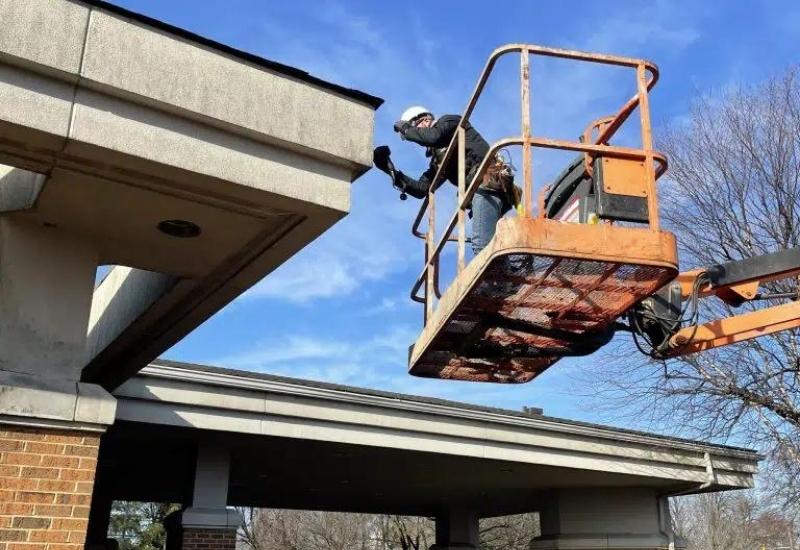 The Crucial Role of Commercial Stucco Inspection
Stucco inspection services play an essential role in maintaining the structural integrity and aesthetic appeal of commercial buildings. Stucco, a popular choice for both residential and commercial exteriors, offers durability and versatility. However, improperly installed stucco or aging can lead to serious issues that demand immediate attention. 
Why Stucco Inspection is Vital
Stucco inspection involves a thorough examination of the stucco exterior of a building, conducted by a qualified home inspector or stucco testing specialists. It's crucial for commercial buildings, especially for those built with masonry stucco construction or those that have substantial EIFS applications. It's not just for stucco homes but also for commercial spaces like offices, retail stores, and more.
Why Get AN EIFS or Stucco Inspection?
The goal of a stucco inspection is to identify potential problems before they escalate into significant structural damages. An improperly installed stucco can lead to moisture intrusion, resulting in mold growth and damage to the interior of the building. That's why hiring stucco inspection services is a crucial step in maintaining the overall condition of your commercial property. 
What Does a Stucco Inspection Entail?
A comprehensive stucco inspection starts with a visual inspection. The inspector examines the stucco exterior for any signs of damage, such as cracks, discoloration, or bulging. These signs can indicate underlying issues, such as water damage or structural problems.
Invasive inspection
The inspection process doesn't stop at the visual level. Stucco testing specialists like Stucco Safe also use specialized tools like moisture probes to measure the moisture content within the stucco. Excessive moisture can lead to severe issues like mold growth and structural damage. By detecting these issues early, businesses can take the necessary steps to fix them, thereby avoiding more costly repairs in the future.
Following the commercial stucco inspection, you will receive a detailed report outlining the inspector's findings. This report will highlight any identified issues, recommended repairs, and suggested preventative measures to ensure the longevity of the stucco exterior.
Choosing the Right Stucco Inspection Service
When choosing a stucco inspection service for your commercial property, you want to ensure that they're capable of doing an excellent job. Look for inspectors with experience in both home inspections and commercial building inspections. They should also have a deep understanding of the unique challenges presented by stucco exteriors and the expertise to handle them.
Commercial Stucco and EIFS Inspection
Commercial  inspection services are not just about finding faults. They're about ensuring that your commercial property, be it in Pennsylvania (PA) or elsewhere, remains in the best possible condition. By identifying and addressing issues early, you can protect your investment, preserve your property's aesthetic appeal, and ensure a safe and healthy environment for everyone using the building. 
Whether you own a stucco home or a commercial building, stucco inspection by Stucco Safe is an essential service that should not be overlooked. The insights provided through a detailed report will help you maintain the structural integrity and appeal of your property, thereby making it a worthy investment.