Commercial Stucco and EIFS Inspections
Stucco Safe is trusted by architects and commercial building owners to perform commercial stucco and EIFS inspections.
We offer custom approaches specific to your end goals in our commercial stucco inspections.  Are you trying to decide if the EIFS system should be updated now?  Are you planning on acquiring a commercial property that has a stucco or EIFS cladding system?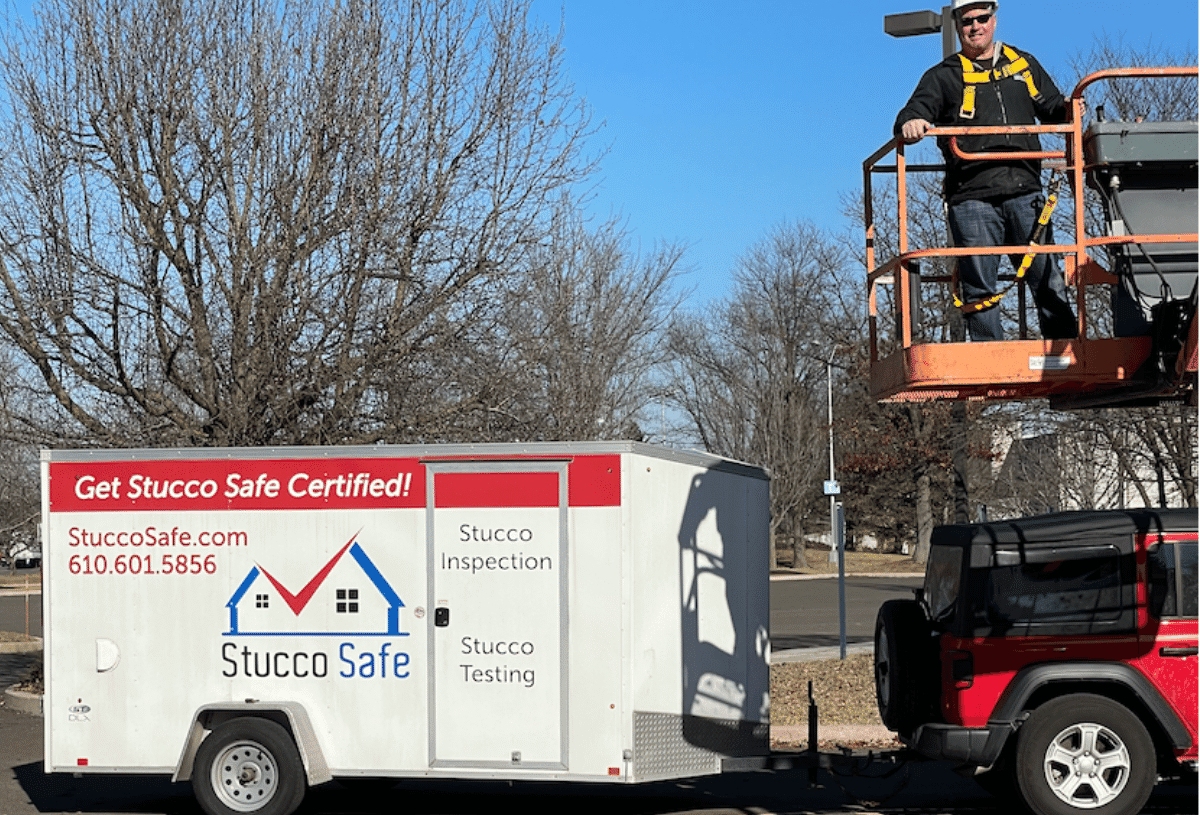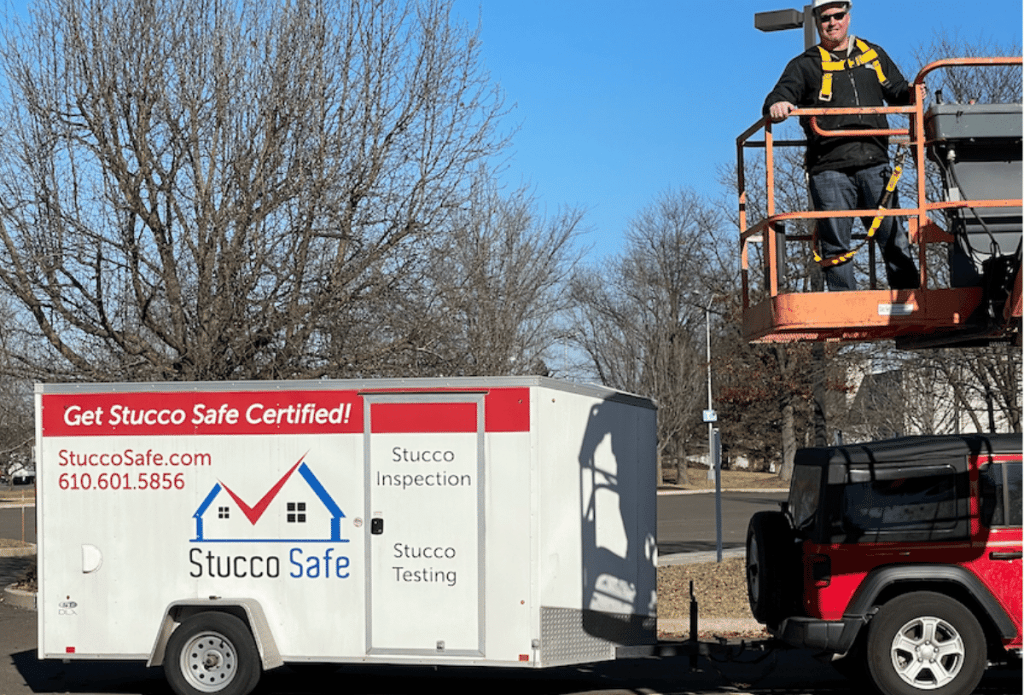 When choosing a company for your commercial stucco inspection choose a company with experience.  The team at Stucco Safe only performs inspections on stucco clad structures.  We understand the ways that moisture can become trapped within the structure and we seek out these locations with our custom inspection process.  Each project we perform follows a logical process to develop an invasive plan that is comprehensive.
Do you need a commercial stucco inspection for a multi tenant property?
Stucco Safe can help navigate a thorough inspection for your multi tenant commercial or condo building.  Our process will identify the hidden defects within the stucco system.  We will moisture map the building, and this can provide a guide for stucco remediation should this become necessary.  Each unit receives a separate report detailing the test results for their individual unit.  This will help each owner understand the extent of necessary repairs on their respective property.  More info
Learn More
Want to learn more about a commercial stucco inspection?
Give us a call.  The owner will be happy to hear about your objectives, and design a stucco inspection scope that will meet your needs and your budget.  We can also help with litigation support in all phases. Commercial stucco inspection projects are handled directly by the owner and he gives free consultations and estimates.  Check out our process here:
What's Involved in a Stucco Inspection?
When do most of our clients get their commercial building inspected? The most common time our clients inspect is prior to major renovations. Stucco systems built over the last 30 years can leak. Therefore, getting an invasive inspection can help the architect decide whether to replace the stucco or not. Sometimes stucco systems can be kept leak free with proper maintenance.