Need an Expert Witness for Stucco Defects?
The owner of Stucco Safe, Gabe Kesslick, has helped many clients as an expert witness for stucco defects.  These cases have involved several situations where the client needed to demonstrate the existence of building envelope failure as well as improper construction design.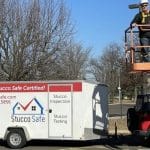 Buyer Seller Dispute
In one recent case, there was a dispute between a buyer and a seller.  In this case, the seller failed to disclose defects to the property in the seller's disclosure statement.  The challenge in a case like this is to determine timing.  Did the issue occur after the seller filled out the disclosure?  Was there clear evidence that demonstrated that the seller knew these issues existed prior to closing the transaction?  What is a Stucco Inspection?
Stucco Safe provided exceptional documentation and detailed document review.  We provided a thorough inspection of the dwelling both inside and out.  We made discoveries of evidence of moisture problems that had clearly been happening for years.
Builder Defect
For another client we inspected a 2 year old property.  There was severe cracking in the exterior facade after only 2 years since construction.  Of course, the builder's insurance company found an engineer who stated that "this is normal".  Stucco safe provided a detailed inspection.  Also, we provided a detailed code review.  We were able to demonstrate that the prevailing codes of the time were not adhered to.  The experts for the defense agreed with critical and core parts of our assessment and argument.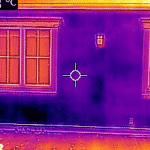 Builder Defense
For a builder we were engaged as a second party after another stucco inspection company had failed several units in a condo complex.  Stucco Safe performed a detailed investigation.  We discovered that the system was installed properly and was not leaking moisture.  We were able to demonstrate this to the original inspector at which time they agreed with our  position.  The builder avoided any liability in this case.
If you have a situation where you may need an expert witness for stucco defects give us a call.  We have also work with some excellent law firms where we can direct you for legal advice.