Stucco Inspection in Montgomery County is important for all homes.
A quality stucco inspection will help you identify if there is a common problem with your stucco system. This issue causes mold and wood rot behind the stucco system and in the walls of your home. If you have never had a stucco inspection now is the time because stucco problems get worse over time. It is never too late to identify if this issue is lurking.
Stucco Inspection in Montgomery County PA is important
because this is the stucco failure capital of the world. When looking for a good stucco inspector, experience matters. Stucco Safe has the experience you need. Stucco Safe performs hundreds of stucco inspections each year in the Montgomery County area. If you live in a stucco home in Montgomery County you should have the stucco inspected right away. Because there are so many stucco problems in Montgomery County it is important to get a thorough stucco inspection. Many people think that the contractors serving Montgomery County were to blame.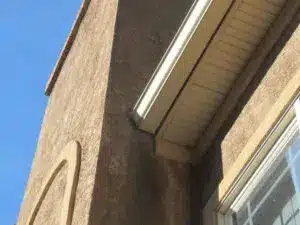 Stucco Safe has earned a great reputation in Montgomery County for our stucco inspection services.
Stucco Safe is recommended by most real estate professionals and professional property managers. We provide accurate and certified stucco inspection services. To learn more about stucco inspection click here.What's Involved in a Stucco Inspection?