When looking for a Stucco Inspector in Phoenixville, PA
use the leader in stucco inspections.  Our process uses a proprietary process that eliminates false positive readings.  We also perform a very in depth evaluation to identify if problems exist.  Stucco Inspection in Phoenixville, PA is very important to have done accurately because stucco failures are very common in the area.
What will a stucco inspection in Phoenixville PA show?
A thorough stucco inspection will identify if there is water becoming trapped behind the stucco and causing wood rot.  This problem is very common in the area due to the climate conditions.  Areas around Philadelphia like Phoenixville have hard freezes in winter and get several inches of precipitation monthly.  Over half of our stucco inspections in Phoenixville, PA result in some level of failure.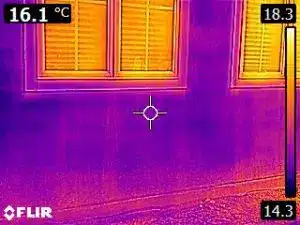 Why do a stucco inspection in Phoenixville, PA?
Stucco systems installed over the last 30 years can leak into the structure. Wooden components do not do well when exposed to moisture. When water is allowed to infiltrate the wood structure, it can rot. Mold growing inside the walls of your home is not a good condition. Therefore it is important to have a thorough stucco inspection performed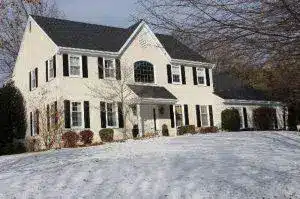 can identify if the system is keeping moisture out. This involves drilling small holes into the stucco system and inserting a probe. This probe is connected to a moisture meter that provides moisture level reading. These readings tell us if the wood is being exposed to high moisture. At some moisture levels the wood will grow mold and rot
Who is the top rated stucco inspector in Phoenixville, PA?
Stucco Safe IS!  Home If you have a stucco clad home, or are thinking about buying one give us a call.  We can look at the home online with you and discuss if a stucco inspection is right for you.  In some cases an invasive inspection is not practical.  We also offer a non-invasive option for these situations.