Stucco Inspection in Downingtown Pa and surrounding areas is important.
Recently, it has become clear that homes built in the Downingtown PA area suffer from failing stucco systems. This is partially due to weather, and partially due to construction defects. Downingtown PA has a growing population with many stucco homes being built in the last twenty years. Stucco issues have come to light in Downingtown and through out Chester County. Designs and different stucco may have be the new norm in the 90's.
Who do I call for a stucco inspection in Downingtown, PA?
Stucco Safe has been the go to company and brand of excellence for stucco inspection in Downingtown. Home The earlier you have a certified stucco inspection done by a licensed inspector the better of you are. Much like a doctors examine that people put off and time does matter when it comes to mold. Your health can be in danger from mold you can't see and the cost of repairs goes up the longer issues are unattended. Stucco Safe will always give you advice and guide you to a healthier home.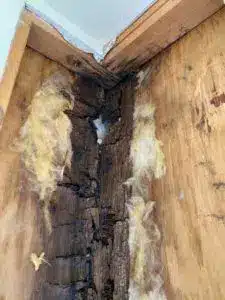 Stucco safe is the top stucco inspection company in Downingtown.
We want to support and help guide you by explaining what the stucco inspection reveals. This is why so many Realtors call us first when they have a stucco home ready to list or feel their may be an issue months in advance. Our headquarters is in Berwyn PA, so we our only a few minutes away from Downingtown. Stucco Safe wants to be the stucco inspection company for Downingtown and all of Chester County region.  Learn more about our stucco inspection process here:What's Involved in a Stucco Inspection?